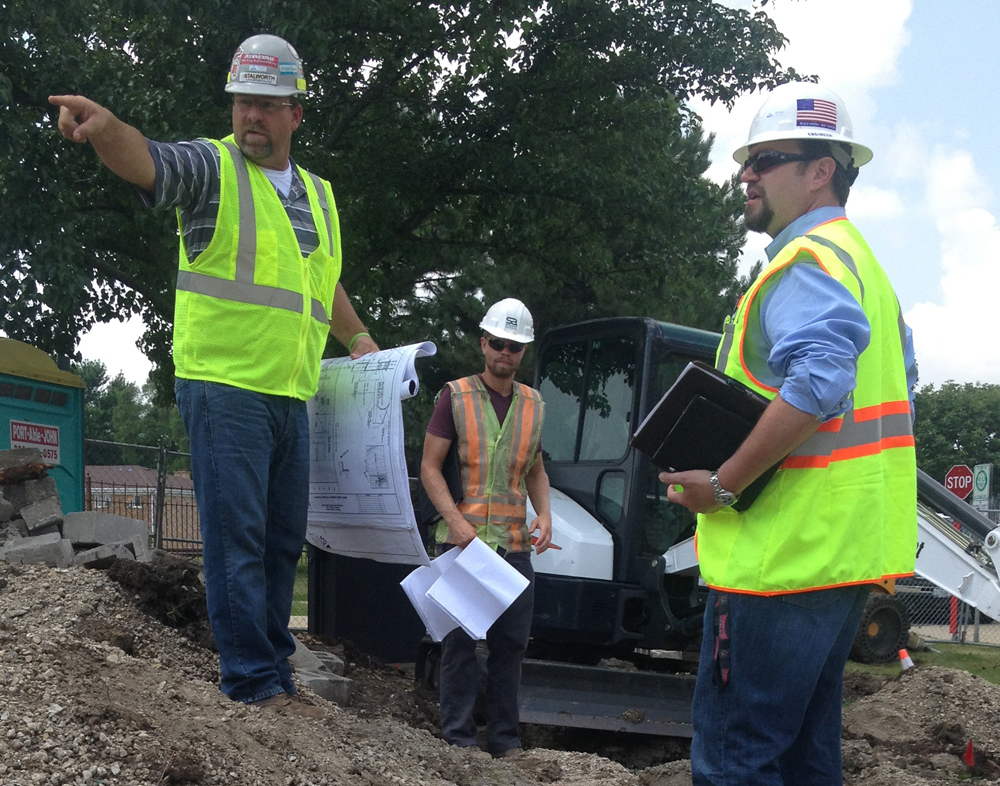 Make sure your project gets done on time and within budget by getting answers to these questions.
Before you choose a design-build company for a commercial construction project in Chicago, you need to be sure your project manager asks the right questions.
Who's on the design staff?
Depending on your project, a design-build firm will either use their own engineers and architects, or they'll partner with a third-party designer. You need to know exactly who they have in mind to complete your project.
Can costs be contained?
One criticism of the design-build approach is that costs can be higher due to the lack of a low-bid contractor process. Ask the firm to consider value-engineering during the design and subcontractor bidding phases. The more a firm is willing to work with you on costs, the better your experience will be.
How will liability be covered?
A design-build firm is responsible for the entire project, including the designers and subcontractors. Strict liability covers design-build projects so it can be difficult to correct issues with contractors. This makes the design-build firm's liability role important. Ask the company how they will keep everyone in check and how they have handled corrective measures in the past.
How soon can construction begin?
A design is just an idea without concrete and steel, so ask the design-build firm about the project development's duration. Make a deal with a firm that can begin construction as soon as design details are finalized.
Armed with these questions, you'll be ready to interview a design/build firm. It's also important to pick a firm that understands the market in which you're building. If you want to build in the greater Chicago area, that firm is Lenox Hill Construction. Contact us today to find out more about our design build approach.